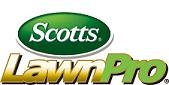 At Fernandes, we have all your outdoor lawn and garden needs.
We are proud to be your only Scotts Lawn Pro certified dealer in the area. This line of premier products which include the 4 Step Program cannot be found at any of the large chain box stores. We also carry the complete line of Miracle Gro and Ortho products. In order to keep your lawn and plants looking beautiful, we also stock a large variety of bag goods that includes top soil, potting soil, manure, peat moss and mulch. Our qualified staff is available to answer any questions and advise you on the right products to use in order to have a thick, green lawn. Click on the Scotts link below to find out about more of the products we have available.
---

Also available at Fernandes, is another Trusted Name in Lawn Care Products, Jonathan Green. Jonathan Green is the leading supplier of grass seed, fertilizer and organic lawn and garden products to professional customers, like sod growers and independent retailers, such as garden centers and hardware stores.

Jonathan Green is a family business with a turfgrass research farm in Oregon and distribution through out the Northeast, Mid-Atlantic and Mid-Western United States.

Jonathan Green specializes in family and pet friendly lawn and garden products which will grow the New American Lawn and Landscape and are in harmony with the green world our founder, Jonathan Green, cared about.
Now is the time to get your lawn in shape with properly timed applications of Jonathan Green Lawn Products. We can help you create the New American Lawn. This means an eco-friendly lawn that is:
Naturally dark green in color, so it looks great with less fertilizer
More drought tolerant because it's deep rooted
More disease and insect resistant because our turf grasses contain endophyte, reducing the need for chemical pest controls.
The American Lawn occupies a warm place in our hearts. Let Fernandes & Jonathan Green help you, in an ecologically friendly way, to grow today's great looking care-free lawn
---
At Fernandes, you will find a complete line of shovels, rakes, edgers, hoes, brooms, garden hoses, sprinklers, and lopping sheers to make your household jobs easier. These include such name brands as Easton's own Ames equipment as well as True Temper. Need to move large objects in the yard? We have wheelbarrows in stock from 4 to 6 cubic feet.
After all the work is done, it is time to relax. We carry a full line of Weber grills and products to assist you in throwing a first class barbeque. Click on the link above to see the products that Weber offers. We also carry outdoor patio sets, folding chairs, lounge chairs, and pool floats.
OTHER PRODUCTS AVAILABLE 
Lawn & Garden:
Shovels
Rakes
Edgers
Hoes
Brooms
Pitchforks
Garden hoses
Sprinklers
Hand shears
Lopping shears
Hedge Trimmers
Gloves
Wheelbarrows (4-8 cubic ft.)
Tree pruners
Post hole diggers
Tampers
Bow saws
Power Equipment

Grass trimmers (gas & electric)
Hedge trimmers (gas & electric)
(gas & electric)
Blower/vacuums (gas & electric)
Lawn Mowers
Tractor attachments

Lawn rollers
Spreaders
Carts
Dethatchers
Aerators

Spreaders
Cultivators
Generators
Outdoor Living:
Patio sets (over 30 styles)


Wicker
Aluminum
Steel
Kids

Bistro sets
Benches
Swings
Glider chairs
Adirondack chairs
Rockers & loungers
Chairs
Umbrellas
Umbrella bases
Gazebos
Canopies
Hammocks
Outdoor Storage
Winter
Snowthrowers
Shovels
Ice melt
Roof rakes
Roof melts
Winter gloves
Ice choppers
Sleds